Orthopaedic Helmet For Kids Epilepsy Seizure Helmet, Head Protection For Kids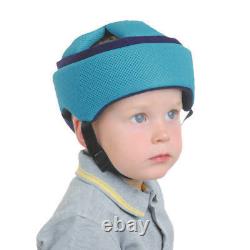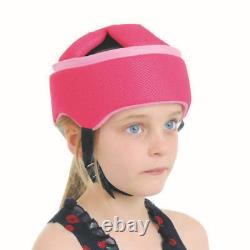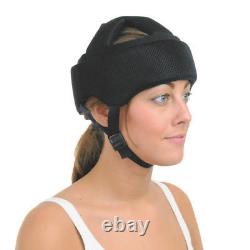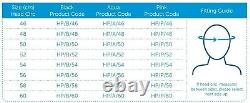 Comfortable superior lightweight breathable padded soft shell helmet, suitable for adults and children. Various colours and sizes available. Comfortable and easy to fit soft shell helmet. Provides suitable skull protection for children and adults at risk from head injury. Superior lightweight breathable padded foam with plush hypoallergenic lining.
Fitted with adjustable padded chin strap and quick release childproof clips. Available in black, aqua or pink. Indicated for use with children and adults susceptible to head injury from; epilepsy, head drop syndrome, balance and co-ordination issues, self harm, hydrocephalus, post surgery. Orthopaedic Helmet For Kids - Epilepsy Seizure Helmet, Head Protection For Kids. If you need to return a product to us, please deliver it back to Orthotix, Unit 1, Sanatorium Road, Canton, Cardiff, CF11 8DG.
Hand, Wrist & Upper Limb. Foot, Ankle & Lower Limb. BEIGE Boxia Shoeless Attachment - Only to be used with Boxia Drop Foot Support. Calf Compression Sleeve Calf Support for Tight Calves Recovery Running & Sports. Lower Back Support With Rear Stays - Lumbosacral Pain, Back Sprains & Sciatica. Dorsal & Achilles Gel Pad Sleeve - Compression Foot Sleeves With Gel Pads (PAIR). Orthotix was established in 2004 in the South Wales valley town of Merthyr Tydfil to manufacture and source affordable ready-made orthotic devices for National Health Service hospitals.
Today, Orthotix flies the flag for Wales in a multi-national marketplace operating out of a newly refurbished 25,000 sq. Employing over twenty staff, Orthotix distributes a wide range of orthopaedic, sports medicine, rehabilitation, and podiatry products to customers across the United Kingdom & Ireland. Orthotix now forms part of the healthcare business group PTH Enterprises Ltd, which is owned by the third generation of family that founded the original company, Dacey Ltd in 1972. To be recognised as the UK's leading and most trusted supplier of high quality off-the-shelf orthopaedic products. Improving public access to a diverse range of functional and affordable class 1 medical devices.
Supplying NHS hospitals, healthcare businesses, private clinics, and sports organisations, and via online platforms. Aled Davies OBE, Multiple Paralympic Gold Medallist, epitomises the Orthotic Brand. Orthotix have supported me for as long as I can remember.
They have enabled me to confront challenges, realise my ambitions, and achieve success at the highest level. The products and services provided by this amazing business have been life changing.. I'm extremely proud to be the official Brand Ambassador for Orthotix and look forward to giving back to this fantastic family-owned business. Listing and template services provided by inkFrog.